Whether or not you're successful online depends not only on the existence of a web presentation or e-shop itself. Therefore, we provide our clients with services in the field of online marketing. We specialize in the so-called SEO, SEM, and other online marketing tools.
SEO
Search Engine Optimization is a website optimization which, based on specific keywords typed into a search engine, gives your web a high ranking. We optimize websites in a way that makes sure potential visitors will be best gained by the Seznam.cz and Google search engines. Monitoring web traffic, its sources, and the behaviour of visitors is a necessary part of optimization. With these measures, we're able to evaluate SEO and increase its success rate.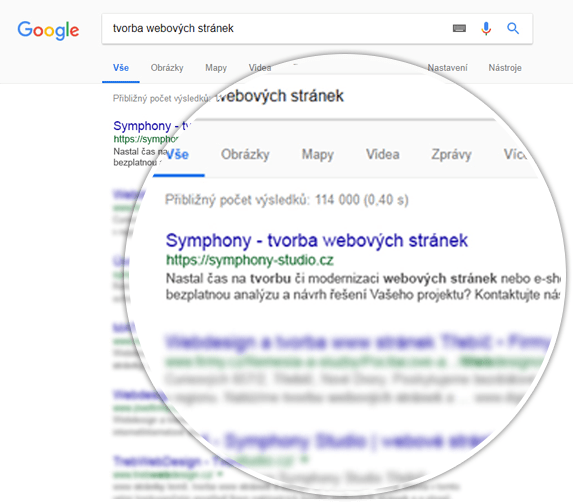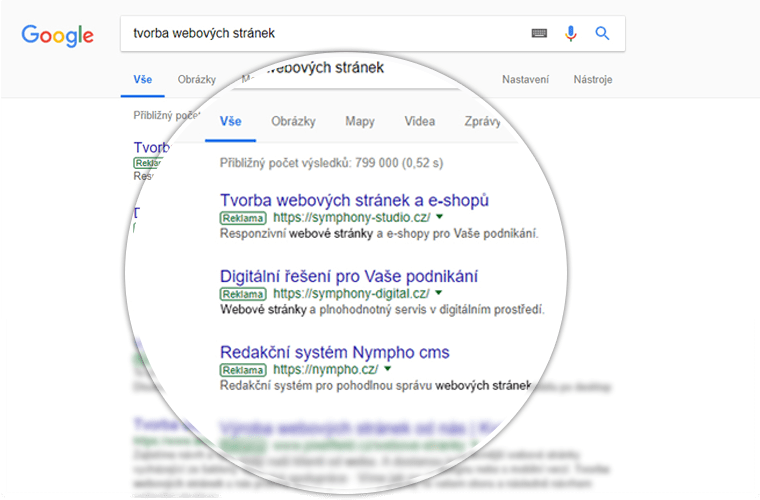 SEM
Search Engine Marketing is a highly effective paid form of online advertising. It consists in promoting and increasing the web's visibility in high search result rankings.
PPC
PPC is the most advantageous type of SEM because the advertiser doesn't pay for placing an ad, rather for actually attracted customers. Over the course of campaigns, we continually monitor their effectiveness and optimize individual parameters in order to accomplish the most effective conversions.
Social media
Social media is one of the most effective communication tools for creating publicity and spreading awareness of the brand. We create your profiles or events and administer them, or administer your marketing campaigns on social networks, such as Facebook, Instagram, Twitter, Pinterest, or YouTube.